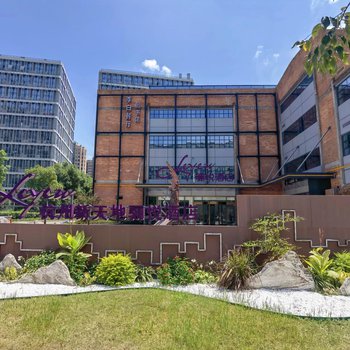 Opened in 2021, the Leyue Hotel Hangzhou Xintiandi offers travelers a pleasant stay in Hangzhou, whether for business or leisure purposes.
With Hangzhou East Railway Station just 7km away and Hangzhou Xiaoshan International Airport only 35km away, transportation is very convenient. Just a short walk from Xintiandi Street Metro Station, traveling to most city destinations is a breeze. With multiple attractions nearby including Bailingniao Timu Yundong Center, ZheJiangSheng HangZhouShi ZiJingShang Jie BuXingJie and Hangzhou Xintiandi Taiyang Theater, guests will find plenty to keep themselves occupied.
After a long day of sightseeing, guests can retire to the comfort of the hotel. Guests of this Hangzhou hotel can make use of the parking facilities.
According to our trusted guests, the facilities at this hotel are first-rate. For guests traveling on business, this hotel is consistently one of the most popular choices.